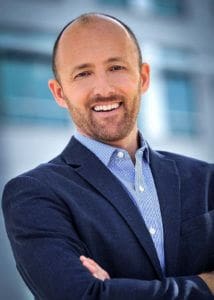 Alex comes to SOREDI as Venture Catalyst as a recent Alumnus of the Bend Outdoor Worx start-up accelerator. He brings an in-depth knowledge and first hand experience of Oregon's entrepreneurial, start-up and angel investor eco-system, complemented by his experience as a business owner, start-up entrepreneur and mentor.
Palmer is an experienced digital marketing and e-commerce executive with a specialty in direct-to-consumer sales in the sports and outdoor industries. Originally from London, UK, he spent the early part of his career in top agencies working for clients including Manchester City FC, Rugby World Cup and the Garmin Pro Cycling Team.
In 2008, he relocated to the US to join a technology start-up delivering online streaming premium sports and has since developed his own entrepreneurial chops running multiple companies in the bike industry, which brought him to the Rogue Valley for our world-class trails three years ago.
If you are looking for help or advice for your start-up the first stage is to fill out an Assistance Request.