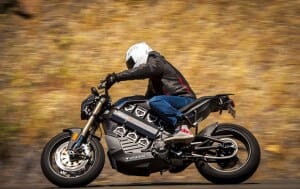 TALENT, OR – Craig Bramscher is a serial entrepreneur who doesn't pull any punches. After his company DreamMedia went public in 1997, Craig decided to move his family away from Malibu, California. He had a well-conceived plan he called "Project Utopia," and it landed him in Ashland, Oregon. Southern Oregon had that right balance of culture, safety and cost of living—and lots of places to fly fish and ride motorcycles. "I was living in Malibu when I sold my last business," Craig recalls. "I was interested in starting a manufacturing business, and looking for a place to raise my family. I had two kids when we moved up here, and we have four now. Finding some work/life balance was really important to me because I'd been going at it for seven or eight years non-stop."
Craig began what he called "Project Utopia." "I did a survey of about 100 cities, and I cut it down to 50 that I visited." It took him almost a year, and the Rogue Valley was one of the last places he visited, but once he arrived, his mind was made up.
After starting in Craig's garage,  Brammo Inc.'s headquarters and manufacturing are now located in a 100,000-square-foot former Wal-Mart building in Talent, Oregon. According to Charged Electric Vehicles Magazine, Brammo is currently the world leader in producing electric motorcycles. Three bikes have been developed so far—the Enertia, an entry-level motorcycle; the Empulse, a sport bike on par with a Ducati; and a race bike, with speeds up to 170 miles an hour.
The company is still growing and making strategic partnerships. "Through our partnership with Polaris, we expect to bring some really exciting products to market," Craig confides.  It's still in the early stages, but I see a great, long-term relationship." Brammo also partners with Flextronics for green boards and silicon wafer chips. "We design the technology. They produce it, and then we assemble the bikes in Talent," he says.
Building his staff of more than 60 employees was easier than Craig imagined. "For most of the technicians, and assembly, there's a skilled and abundant workforce in the valley. We do a lot of prototyping and we've found that the local workforce has the necessary skills," Craig says. "However, there are a limited number of electric vehicle engineers in the world, so we definitely have to reach a little broader than the valley for some of that talent. If they're looking for any kind of a great quality of life and a reasonable cost of living, then we can get them. If we can get them to come visit, they usually get hooked. For example, an advanced engineer probably has or is starting a family, and so they're looking for all the quality of life issues as well as a great job. And it's a gorgeous place to ride bikes, so we make sure everybody gets out on a bike if they can ride. It's a beautiful area."
Brammo, Inc.
300 W Valley View Road
Talent, Oregon 97540
www.brammo.com
(541) 482-9555
PRINT VERSION: Project Utopia : Brammo Inc.
Written by: Chris Cook
Photo Credit: David Gibb Photography & Design