I recently bought a tube of caulking. For my pink tub in my aqua-blue tiled bathroom. It's true: my bathroom is pink and blue – retro 1954 style.  No judgment please.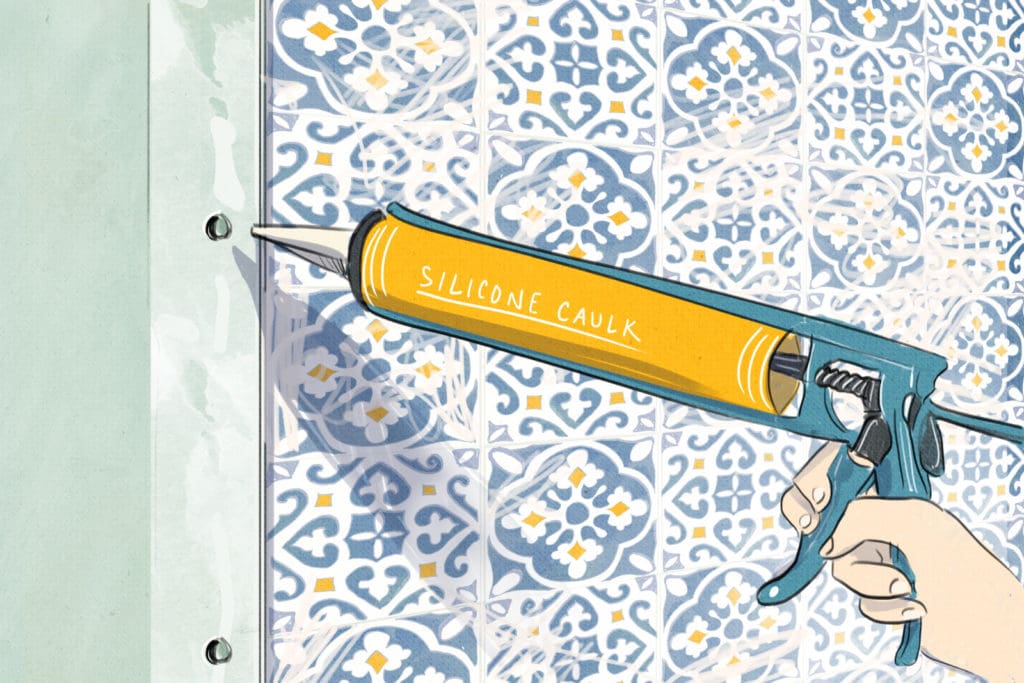 And it has lots of gaps in the caulking that I have long ignored. Caulking is just not one of my skill sets. Its purpose of course is to fill a gap, seal a joint, and protect against leakage. These things I really ought to take a bit more seriously, but I am not sure exactly where to start.
It may be nearly two decades, too, since I even attempted to caulk a tub! Sooner or later though I am going to have risk failure and simply press on. Again. It could get messy.
The work of economic development is a bit messy, too. We've had some gaps in our region to fill for as long as I have been with SOREDI (maybe longer), which is coming up on 19 years in just a few weeks.  All the issues we face are inter-connected.  Here are a few that come to mind immediately:
Southern Oregon lacks sufficient business grant funding to cover the enormous economic losses in our region due to the pandemic.
We lack many skilled tradesmen and women in our region to fill the dearth of construction workers needed – and that was before the wildfire disaster.
We feel the pain– especially right now– from the lack of housing at every level.
Oregon continues to lack strong incentives to attract new and expanding companies to the region who are making significant capital investments and hiring a skilled work force.
We lack seed funding for startups.
SOREDI boldly partnered to get the first item– grant funding– done in very short order, with a deadline of mid-November. As I write, another staff member is crafting emails (at 9 pm!) to the first stretch of approved grant recipients – to the tune of $153,000, with another $100,000 in grant awards being announced by our counterpart, CCD Business Corporation.
However, another $634,000 in applications has been received! Those applications are somewhere in the queue – either yet to be approved or awarded or pending additional funding allocations from Business Oregon.  All of that work of reaching out to applicants, reviewing documents and communicating with partners was done in less than 3 weeks – to fill a gap. Unfortunately, the program was immediately oversubscribed, and we had to create a wait list and disable the grant link!
This week SOREDI has also been reconvening its One Rogue Valley Coalition groups to move forward on priority tactics within our comprehensive strategy.  One partner stated, "we're ready to move forward, we've waited long enough." We heartily agree!
We are experiencing the fatigue factor of complex, long term economic development initiatives, COVID, fire response, and more!  Let's not just keep meeting, let's caulk a few gaps.
Here is glimmer of gap-filling hope: SOREDI is pressing on right now to increase equity funding resources for local entrepreneurs (Strategy 2.5). SOREDI and the Southern Oregon Angel Investment Network has dabbled in this space over the last decade and there have been different iterations of competitions and angel investments made. Some investments failed. Others succeeded.  We tried a few ideas and tabled others.

Thanks to some collaboration earlier this year with the Oregon Technology Business Center, local angel investors, and incredible partners, we are pleased to announce the creation of the Southern Oregon Startup Challenge for scalable startups and existing companies who need capital investment.  This is minimally a 3-year initiative, using an outward facing platform called Mind 2 Market.
We are working diligently to retain talented people in our region. Great ideas are often born in recessions and economic downturns. The time is right to find creative solutions to real problems, create new Southern Oregon ventures, and help sustain our economy. We expect to invest nearly $60,000 in in two or three stellar companies by the end of December. And then venture to do it again in 2021 and 2022.
Read the press release here and boldly share this opportunity with every creative entrepreneur you know: https://soredi.org/launch/m2m/. Or if you have a bright idea that is commercially viable and scalable, put your mind to marketing that brilliance now!
I will conclude with my caulking tip. Start!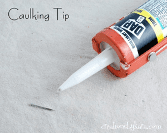 Game on!
Colleen Padilla, Executive Director
P.S. In humble full disclosure, I bought my tube of caulking about 10 months ago!