Whatever you have, it is contagious. I hope it is not Poison Oak, a negative attitude, or the current virus. Rather, I hope it is grateful spirit and generosity.
A colleague reminded me the other day of an event SOREDI had created, perhaps 12-15 years ago. We were hoping to bring some business leaders together to talk about their best practices, vision for their respective industries, and constraints. We did that by creating an event with industry speakers and roundtable conversations, an early model of sector strategies, called Contagious Collaboration.
I would like to give you a break down of some other very contagious and present-day collaborations in progress.
Oregon Community Foundation Grant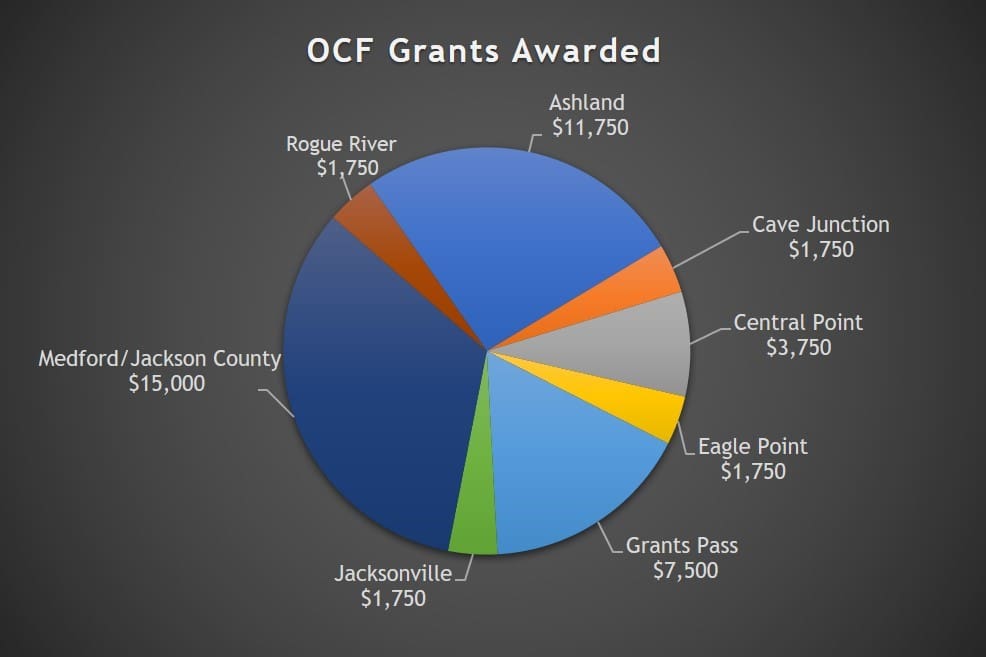 In a previous April post, I noted that SOREDI was applying for a grant from the Oregon Community Foundation – via a collaborative counterpart agency that covers Coos, Curry and Douglas Counties. We did in fact receive a $50,000 grant, and we are bubbling with gratefulness and energy right now as we turn around and purposefully pass those funds along to our local collaborative partners.
The funds are to be used to help small businesses keep going strong. Thus, we immediately devised a plan to share the wealth with 8 local chamber partners –who are on the front lines helping retail sector businesses. And now we are working on the review and disbursement of 16 additional Small Business Stabilization Grants in those respective chamber service territories with the overall disbursement illustrated. We are grateful to each business and partner for the contributions they make big or small in our region's economy.
The cool thing we discovered – and probably knew already – is that a little gratefulness and a little generosity can reap much greater rewards. With this fund, only a few could receive the immediate assistance – but stay tuned as many more opportunities are coming for your small business or a small company you know.
We are counting on you to be contagious and generously share with every business you know that resources are available – it could be your next-door neighbor (go check on them now)!
Community Emergency Resource and Southern Oregon Manufacturing Guides
When the word collaborative is part of a business name, you can reasonably expect that something for the greater good is underway. Such is the case with one of our newest local startups and SOREDI members – Collaborative Publishing Solutions (CPS).
Char Hodel, a former chamber of commerce associate, saw a need and knew she was part of the solution. And she recognized that partnership and collaboration with SOREDI was a clear pathway for one of two publications that are underway now.
1. Community Emergency Resource Guide
With immediate focus on Jackson County, this guide will publish later this month and then expand to Josephine and three additional neighboring counties. The timing could not be more critical, given the pandemic – read more about the publication in their recent press release here.
2. Industrial and Manufacturing Guide
SOREDI has long served traded-sector companies, which is mostly our manufacturing community. And we have long recognized the need for a comprehensive directory of those manufacturers to focus on their unique capabilities, business stories, and associated endeavors.
So, when CPS suggested a partnership to jump start the effort and offered their publishing expertise and experience to take it on – how could we say no?
This manufacturing guide will have a soft launch in October and will be an integral part of our 4th annual Manufacturing Summit, which is co-hosted by two other collaborative partners and members of SOREDI – Rogue Community College and OMEP. Every participant will receive a copy of the guide with their Summit registration. While we do not have a confirmed theme just yet for the Manufacturing Summit, you can likely guess that this collaboration will be generous and contagious.
SOREDI Collaboration Award at The Prospers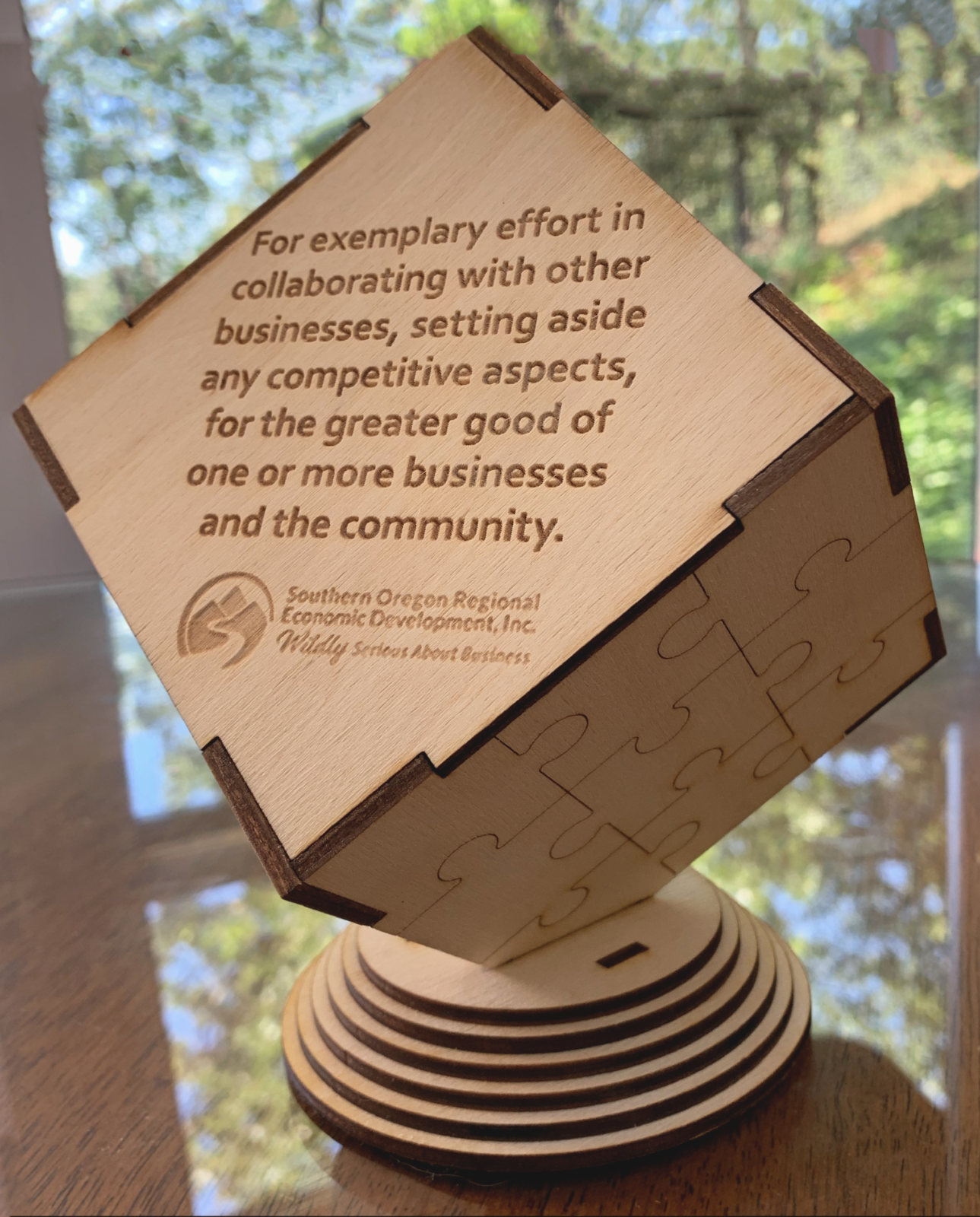 Collaborative companies and partners epitomize the phrase "a rising tide lifts all boats". They take a holistic view of our region and they consider partnerships and investment into the region to be vital to their own future. We are stoked about this year's collaboration recipients and cannot wait to proclaim the winners and give each of them their very cool, innovative award crafted by Philip Oje at Talent Maker City.
We hope you are registered for our award show, The Prospers, next week (there's still time — sign up here!), so that you can find out who all those bright and shiny Southern Oregon jewels might be. Past recipients of the award include many standouts including The Southern Oregon Higher Education Consortium, Pallet Wine, Quantum Innovations, Moss Adams, and Zeal. And all the other Prosper Award recipients, as you might have guessed, are also generous and collaborative.
Be careful out there and be purposeful. You are contagious.
Sincerely,
Colleen Padilla, Executive Director