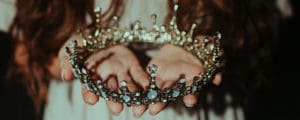 If you've been engaged with SOREDI lately, you might have heard us refer to our jeweled crown.  Don't worry, we aren't actually wearing one. That jeweled crown is Southern Oregon itself and every community from Butte Falls to Grants Pass, Jacksonville to Shady Cove, is an amazing gem in the jeweled crown. Our crown would not be complete without any one of them.
At SOREDI, we have the awesome opportunity to visit with companies throughout our beautiful region, every single day. We are also blessed to engage regularly with our 15 jurisdictions that support the work of economic development and our lofty vision to become the most business friendly region on the west coast.
Lofty thinking will lead to extraordinary success. And we are steadily working towards laying out 15 proclamations as our witness.  We are getting ready to make the next play for the benefit of every business and citizen in Southern Oregon. We have some ideas and initiatives planned. And as our many unique communities share in the vision and guide our work, our jeweled crown shines all the more brilliantly.
Last August, we created biannual Crown Dinners for our highest elected officials from each jurisdiction to share in a creative dialogue, enjoy food and fellowship, and think big. Together.
After our first Crown Dinner, held in Eagle Point, with 14 of 15 jurisdictions present, we are quite excited about the potential for Southern Oregon to keep writing – and sharing– its story. A shiny story of focused collaboration, unified radiance, and targeted initiatives that will collectively help businesses launch, relocate, and prosper in this fabulous region we call home.
Our next Crown Dinner in Grants Pass holds promise, as well, of more creative thinking and contagious collaboration for our Jeweled Crown.  What might we address next as priority for our region? We have some ideas. Perhaps you do too. In fact, we are counting on your input!
Please write us and tell us your lofty ideas. Help us polish the crown and attract vibrant businesses, skilled workers, professionals and community-driven leaders. We look forward to having you join the team as we make our next play.
Colleen Padilla, Executive Director