There are a variety of resources to help you with the financial aspects of starting up, growing or relocating your business. These funds are targeted for rural areas of Jackson and Josephine County with limited funding for businesses located in the City of Medford. Please scroll through the list below and contact us with any questions:
SOREDI Business Development Loan Fund: Your business may qualify for a SOREDI loan if it will be creating or retaining jobs in Jackson or Josephine County and you need financing for:
non-speculative land purchase
new buildings including construction/owner occupied
machinery and equipment
start-up and working capital (limited to 50% of loan proposal)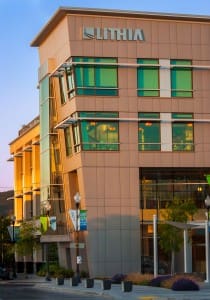 Loans from $10,000 to $250,000 are available through the SOREDI loan program. Loans may be made up to $950,000 with the addition of Oregon Business Development Fund (ODBF) through Business Oregon. Terms range from 3 to 10 years and must be collateralized. Real Estate secured loans can have a term up to 20 years. SOREDI charges a loan application fee of $200.00 and a competitive interest rate, 4 percent above prime with a minimum rate of 8% (currently in effect). Rates are fixed for the life of the loan with no pre-payment penalty. A loan fee of 1.5% is charged on each loan and the borrower is responsible for all out-of-pocket expenses incurred. The borrower must provide 10% of their own funds towards the total cost of the project. The loan cannot fund more than 75% of the project; borrower can use private financing or borrower equity. Other conditions may apply and the business plan must show reasonable prospect of repayment.
For more information please contact:
Noland AlstonBusiness Development Manager


(541) 773-8946




noland@soredi.org