Medford, Oregon – Over $1.4 million in grant funds are now available for eligible businesses impacted by the April 30th move to "Extreme Risk" related to COVID19 in Jackson County. Applications for this new "SOCARES 2021" fund may be accessed through Southern Oregon Regional Economic Development, Inc. (SOREDI), which has contracted as grant administrator.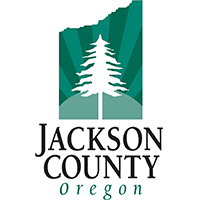 The purpose of the program is to provide financial assistance to small businesses adversely affected by the April 30th county shift from "High" to "Extreme" Risk.
JACKSON COUNTY: Applications will be accepted for Jackson County businesses between 12 pm PST on Friday, May 14 – 11:59 pm PST on Thursday, May 20. (extended from 5/17 to 5/20)
Applications will be reviewed after the window closes and funded based on demonstrated need, until funding is exhausted. Applicants will be notified of their award status no later than June 19th.
ONLY complete applications, with all required documentation, will be considered. Incomplete applications, including those with missing signatures or required uploads, will not be considered for funding.
These funds are intended to be equally accessible to all businesses including the historically disadvantaged population groups (Asian, Black, Hispanic, Native American, and Women-owned businesses).