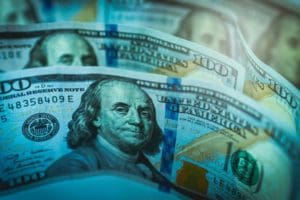 In case you missed it, Jefferson Public Radio's Geoffrey Riley did this lovely interview with Ken Trautman, President of our community partner, People's Bank. People's Bank has very generously offered SOREDI shared office space in their building on the corner of Barnett and Highland. Please come by and visit our new office on the 3rd floor, anytime you find yourself in Medford. In the meantime, enjoy the interview!
—————
Of all the businesses you could start in today's world, would a bank be on top of the list?
The megabanks seem to rule the business, continually buying up the local operations.  Yet one regional outfit, People's Bank of Commerce, has managed to stay local and independent for 20 years now.
"How?" is the number one question for Ken Trautman, who started the bank with Mike Sickels.  Ken is our guest in this month's edition of The Ground Floor, our survey of entrepreneurs in the region. We talk about his success and his encouragement of other entrepreneurs.
—————-
JPR releases a new interview with an entrepreneur each month. You can find them all  here!