Motorcycle Apparel & Accessory Ecommerce Business Opens Shop
Medford, OR. – December 10, 2015:  JakeWilson.com, an online retailer of motorcycle apparel and accessories has relocated to downtown Medford and will create over 25 jobs in its first year.
As one of the region's latest tech sector expansions, this leading motorcycle retailer located near Salt Lake City is a sister company with RockyMountainATVMC.com, who has been in business since 1985.  The expansion will create jobs in ecommerce marketing, merchandising, video production and customer service. It has leased a long-standing Medford facility formerly occupied by Lithia and US Cellular and is currently renovating the facility to accommodate their expansion.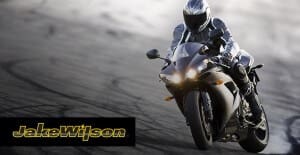 Heading up the west coast operation for JakeWilson.com is Kevin Murry, a co-founder of Motorcycle Superstore. "We are excited to position this ecommerce business in Southern Oregon. It's a perfect location for riding and when you combine that with great local passion and assistance, we couldn't think of a better place to take this business."
The company is currently working on a rebranding campaign and will be launching the new website soon. "While we were particularly disappointed to see the likes of Motorcycle Superstore and other businesses leave the region," Murry continues, "it provided an opportunity for this new venture. We are excited to be able to bring on some amazing local talent to the team!"
JakeWilson.com, who will soon be revealing their new name, is now accepting resumes through WorkSource Oregon or directly at careers@jakewilson.com. The company will be seeking ecommerce marketing specialists, online tech support, customer service representatives and others.
"SOREDI is thrilled to have been instrumental in helping JakeWilson.com establish Medford as its west coast home. Every job matters to the region; smaller company projects like this one are our sweet spot when it comes to helping business relocate to Southern Oregon – we now look forward to helping them prosper here – which is the heart of what we do," states Colleen Padilla, Senior Business Development Manager for SOREDI.
JakeWilson.com is also participating in a Tech Tour of local downtown tech companies on December 16 at 3:30 pm. The tour will begin at Coding Zeal who is celebrating their grand opening the same day.
About SOREDI: SOREDI is a private, membership-based, non-profit organization, governed by a board of directors. Its staff is charged with local business expansion and new business recruitment efforts, financial assistance to start-up companies through its business loan fund, and management of Enterprise Zones in Jackson and Josephine Counties. The agency was formed as a regional economic development agency in 1987. Learn more at https://soredi.org.