Kathy Peckham, Chris DuBose, EJ McManus, Terri Coppersmith, and Robin Ford join the SOREDI Board
Medford, Ore. – October 29, 2015:  –  SOREDI is proud to welcome five new members to their Board of Directors. SOREDI Board Members have the responsibility of leading the development and cultivation of partnerships among private, community and public entities to help businesses prosper to advance economic opportunities compatible with community values.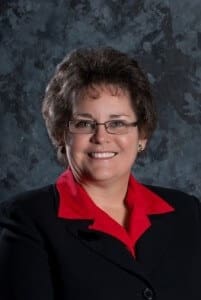 Kathy Peckham – Vice President/Commercial Relationship Manager at Banner Bank. Kathy has over 38 years of banking experience which includes positions of Senior Vice President of Corporate Banking, Senior Vice President/Regional Manager, Commercial Team Leader and Commercial Lending Officer.  She is responsible for business development efforts and relationship management for commercial clients in Jackson and Josephine Counties.
Kathy is a graduate of the ABA School of Bank Marketing and Management at the University of Colorado at Boulder as well as US Bank's Management Training Program.  She currently serves as Treasurer and as a member of the Executive Board of the Chamber of Medford/Jackson County.  Other community involvement includes Grants Pass Rotary Club.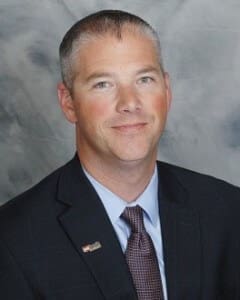 Chris DuBose – VP, Community Banking Team Leader at US Bank. Chris is a long time resident of Southern Oregon, a graduate of Southern Oregon University and the Pacific Coast Banking School at the University of Washington. Chris began his career in Commercial Banking with Washington Mutual in their management training program following graduation from SOU with a degree in Accounting.
Chris and family returned to Southern Oregon in 2013 after a brief career related detour took them to Portland in 2012. Chris has recently joined the team at US Bank. Chris and his wife Amanda have two small children, Brandon and Lauren.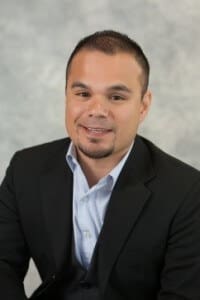 EJ McManus – Councilor for the City of Talent. EJ has been serving on the City Council for over 10 years. He is on the executive board of directors for Rogue Valley Council of Governments and a budget committee member for Rogue Valley Sewer Services. Professionally, EJ works in finance and management. He is currently with a science & technology company in White City, providing executive oversight in operations and finance. EJ's interest in economic development is supporting the growth of entrepreneurs in the Rogue Valley and seeing businesses create positive impacts within their communities.

Terri Coppersmith – Vice President of Finance at Plexis Healthcare Systems. In her twelve years with Plexis, Terri has also held additional leadership roles in Human Resources, Administration and Facilities.  Prior to joining Plexis she was the Vice President for Western Energy Institute (formerly WEPI & NELPA) for eleven years.  Terri's concentration has been on the planning, development, and implementation of organizational strategies for revenue and market growth.
Terri holds a Bachelor's of Science degree in Accounting from the University of New Orleans, and graduated from the Institute for Organization Management at the University of Arizona.  She is also a member of the State Board of Certified Public Accountants of Louisiana. Terri has been delivering financial and focused leadership for thirty-two years.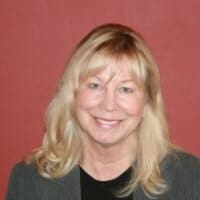 Robin Ford – Co-Founder and Vice President of Business Development at Global Caché. Global Caché, a leading manufacturer of WiFi, IP, and HTTP enabling connectivity products for homes and businesses. She has more than 35 years' experience in high tech sales, marketing, and business development involving enterprise software, residential, and commercial control and automation, and display technologies. With leadership roles in strategic partnering, joint ventures, and market positioning, she is responsible for Global Caché's strategic road map and product positioning. Previously, Ms. Ford worked with GraphOn Corporation in Silicon Valley. Not only did she hold the positions of Vice President of Sales and Marketing, Executive Vice President of Investor Relations, and a seat on the Board of Directors, but she was also responsible for directing activities related to going public and the company's listing on The NASDAQ Stock Market. Ms. Ford sits on the Board for the Consumer Electronics Association (CEA) TechHome Division.
About SOREDI: SOREDI is a private, membership-based, non-profit organization, governed by a board of directors. Its staff is charged with local business expansion and new business recruitment efforts, financial assistance to start-up companies through its business loan fund, and management of Enterprise Zones in Jackson and Josephine Counties. The agency was formed as a regional economic development agency in 1987. Learn more at https://soredi.org.
###