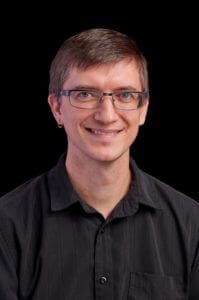 We know you've been wondering: How does Amazon do it?! They keep growing in service lines and capacity. They keep delivering reliability and convenience, offering new options before customers even demand it. How is this possible? Are they using any smart methods that might apply to your business?
Senior Principle Engineer, John Darrow, has grown with Amazon for 21 years. He is responsible for training new software engineers and other employees that impact Amazon's distribution channels. From the time you hit "Place Your Order" on Amazon.com to the time your item arrives on your doorstep, your item is in John Darrow's domain. He routinely manages approximately 2300 people, from engineers to field technicians and has recruited and trained thousands.
What can your company learn from Amazon's methods of recruiting and training a young, tech-savvy workforce? What elements exist in Amazon's corporate culture that make these efficiencies possible? How do they find, recruit and retain all these workers? Learn from Amazon's top tips and you'll be able to integrate their methods into your own employee recruitment and retainment strategies.
At SOBC 2019, John Darrow will also give us a sneak peek at new distribution channels that Amazon has in development. In urban markets, Amazon offers delivery options that are not yet available in Southern Oregon. Come find out what new innovations will be affecting your future shopping behavior! Are consumers guiding Amazon, or are they shepherding us? Ask John Darrow.
Get your tickets now!
Event: SOBC 2019: Ingniting Innovation: Building High Impact Communities
Date: Thursday, January 31, 2019
Time: Registration begins at 12:30, Program begins at 1:00 pm, Program ends at 5:00 pm
Location: Inn at the Commons, Downtown Medford
Tickets: SOREDI Members $60/Non-Members $75