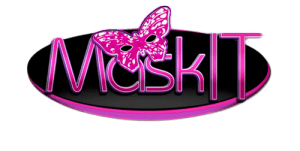 Medford, Oregon – On Friday, June 24, 2016, the Southern Oregon Angel Investment Network (SOAIN) closed on a $395,000 investment in the Ashland-based company, MaskIT. Earlier this month, MaskIT representatives made a presentation to private equity investors seeking angel funding. The investors were presented with such an attractive term sheet and the potential for growth that they collectively committed to investing $395,000. MaskIT originally came to the Southern Oregon Angel Network in March of 2014. Since that time, they have received advice and instruction from the investors, which ultimately put them in the position to successfully raise seed capital.
The Southern Oregon Angel Investment Network is comprised of accredited investors, residing in Southern Oregon. Since 2011, 58 investors and two institutional investors have participated in investing $1,400,000 in seven companies. Since 2015, SOREDI has facilitated the evaluation of more than 70 companies looking for seed capital to launch their business. SOREDI's Sounding Board is open to any startup seeking advice to launch or raise seed capital. The investors meet every other month, with a dozen companies in their portfolio to consider for investment. Investors are actively seeking local startups with the potential to scale up to a national level. Companies need to have a relevant leadership team, well-defined business plan, good financials, an exit strategy and a receptive attitude towards coaching and advice. Companies seeking seed capital should contact Tim Root, SOREDI's Venture Catalyst, at Tim@SOREDI.org.
Steve Vincent, of Avista Utilities, facilitates angel investor meetings and serves on the SOREDI Board. Vincent says, "MaskIT has developed an extraordinary leadership team with experience in taking products from concept, to market, to mergers and acquisitions." He continued, "The company has also secured national distribution channels agreements with companies such as Sysco and is selling on Amazon, Walgreens.com and soon to be Walmart.com. It was obvious to investors that MaskIT has the ability to scale up nationally and internationally. It was also evident that the company will likely be acquired in three to five years, which looks like a good path for them to get a return on their capital investment."
MaskIT (maskit.us) manufactures a small, opaque, plastic bag made with certified compostable biofilm designed to be used to dispose of feminine hygiene products discreetly and sanitarily. When the bag is sealed it, blocks smells and prevents any leaking, making it an ideal, earth-friendly solution for individual women or commercial restrooms.
About SOREDI: SOREDI is a private, membership-based, non-profit organization, governed by a board of directors. Its staff is charged with local business expansion and new business recruitment efforts, financial assistance to start-up companies through its business loan fund, and management of Enterprise Zones in Jackson and Josephine Counties. The agency was formed as a regional economic development agency in 1987. Learn more at https://www.soredi.org.