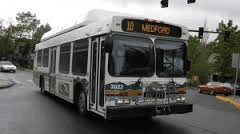 Wednesday May 18, 2016
Meet at the Rogue Regency in & Suites, Medford at 8am – Cost is $35
Register here
Fire District 3 – Protecting the 51,000 residents who live in the communities of White City, Central Point, Eagle Point, Sams Valley, Gold Hill, Agate Lake and Dodge Bridge.

ICW is a trendsetting, rapidly growing company that manufactures ergonomically designed, space-saving mounting brackets for distribution world-wide.

Croman Corp – did you know that 85% of the world's heavy lift helicopters are comprised of 5 companies located in Oregon?   You will be fascinated with a peak in to the world of heavy lift helicopters at as we tour Croman Corp.
Pacific Tool and Gauge – A global manufacturer of precision cutting tools and custom parts since 1957.  Using the latest manufacturing and technology our ongoing innovation in the science of cutting tool design has resulted in strong demand for our products, and our company has grown and expanded rapidly.
Lunch at Rogue Community Colleges Table Rock Campus.
Space is limited so we encourage you to sign up today!If you have additional questions, please give us a call at 541-773-8946
SOREDI industry tours are co-sponsored by Regence BlueCross BlueShield & US Bank
SOREDI industry tours are now member-only events and are co-sponsored by Regence BlueCross BlueShield and US Bank. Tour begins at 8 am – meet us TownePlace Suites in Medford. Cost is $35.
Industry Tours are designed to introduce superintendents, guidance counselors, and educators in our region to workforce opportunities in our area available to students after both high school graduation and college. It also gives participants the opportunity to learn of the diversity of businesses based in the two-county region, provides insight into SOREDI's work as a regional economic development agency, nurtures partnerships between the public and private sector, and  provides networking opportunity for all participants.