Bend Venture Conference in October might seem like a long way off, but applications for participating companies open in just over a month (on JULY 10th) so it's definitely not too early to think about applying.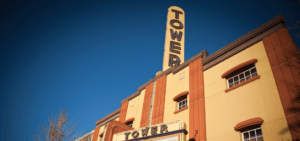 If you've not attended BVC before, it's the biggest venture conference in the entire Pacific Northwest. It not only provides a great fund raising opportunity for start-ups and entrepreneurs, but also a huge PR & marketing showcase. Last year over $1.8M was invested into a variety of companies from around the region.
Who Should Apply?
There are 3 distinct application paths: Growth Stage, Early Stage and Impact. A full breakdown of the criteria for each can be found here. Any companies that a fit these criteria are encouraged to apply. Even if you think you don't need investment right now, it's worth applying for the potential exposure the competition can give you.
How To Apply?
Check back on the BVC website from July 10th here. The key dates in the application process can be found here.
If you need any additional help, assistance, or advice in crafting your pitch, please reach out SOREDI's Venture Catalyst Alex Palmer using this form.