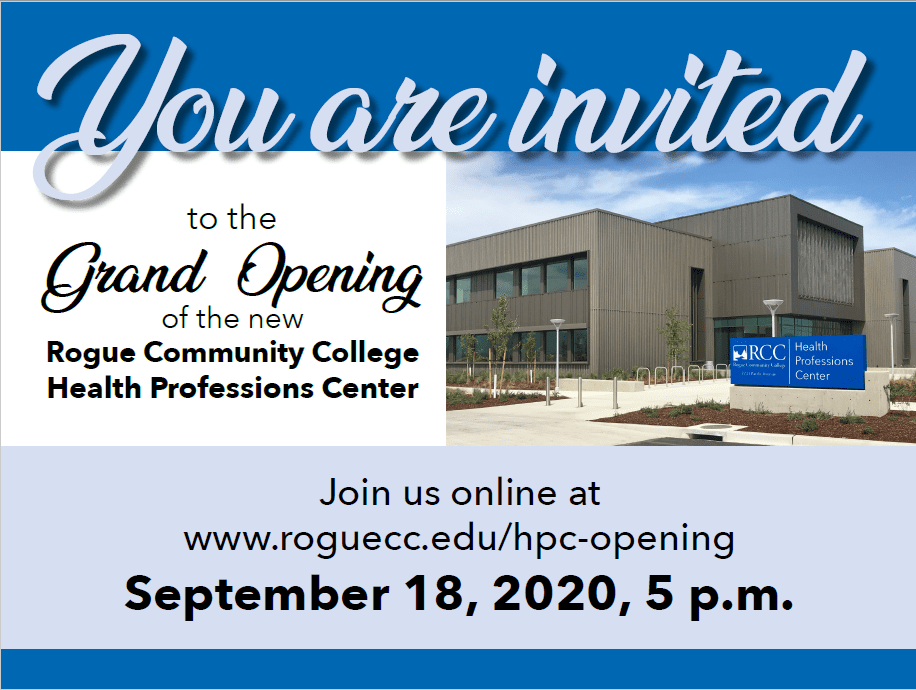 In order to ensure everyone's safety at this time, our grand opening will be live-streamed on our website. Visit the link above on Sept. 18 at 5 p.m to join the virtual grant opening!
The Health Professions Center on the RCC Table Rock Campus will provide a pathway for local students to get into high-paying career jobs and fill a great need for health care workers in the Rogue Valley.
Budgeted for $21.25 million, the 35,648-square-foot teaching facility will feature the newest in health care training technology, and it will be the new home to all RCC clinical health care programs including nursing.
This great moment was made possible by the support of the taxpayers of Jackson and Josephine counties, an $8 million matching grant from the State of Oregon, the generosity of many supporters of the college, and the health care community of the Rogue Valley.