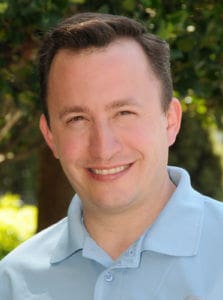 At SOREDI's first annual LAUNCH & Tech Symposium, Thursday, April 19, 2018, Vince Anewenter, Director of the Rapid Prototyping Center (RPC) at the Milwaukee School of Engineering, will speak about the importance of rapid prototyping and additive manufacturing as assets for business growth.  The RPC is an applied research center that helps businesses create successful prototypes efficiently and take products to market faster. This joint effort of industry, government and Milwaukee University School of Engineering is dedicated to the application of proven technologies and novel challenges. Any Southern Oregon company or start-up utilizing additive manufacturing will benefit from learning about the latest innovations in prototyping from Anewenter.
Following Anewenter's presentation, LAUNCH & Tech Symposium guests will be invited to participate in a series of discussions, for the benefit of building supportive assets in Southern Oregon. Jackson and Josephine County, Rogue Community College, Southern Oregon University, Oregon Tech and many cities in the region will have representatives present to take part in the discussion. How can Southern Oregon become an acceleration hub for manufacturing, technology and entrepreneurship? Symposium guests will hear from national level experts and then participate in creating solutions and suggestions for local applications.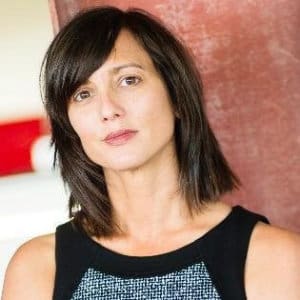 In addition to national level expertise, Symposium guests will also hear a case study from right here in Oregon. Caroline Cummings, Interim Executive Director and Venture Catalyst with the Oregon Regional Accelerator & Innovation Network (Oregon RAIN), will summarize her experience with fostering an entrepreneurial ecosystem in an Oregon coastal community. Mobilizing stakeholders and shifting community mindsets to unleash entrepreneurial potential is Caroline's area of expertise. If you're building a business or a community, you should never pass up an opportunity catch her inspiration!
On Friday, April 20, Vince Anewenter will share additional thoughts and strategic action steps that local advanced manufacturers, community partners, entrepreneurs and educators can take toward developing a center for excellence in rapid prototyping locally. This nuts-and-bolts session will include breakfast, beginning at 7:30 am at RCC's Table Rock Campus in White City. Guests will hear from RCC President, Dr. Cathy Kemper-Pelle regarding their plans for developing a high tech center at the Table Rock Campus. Thanks to our generous sponsors, with special thanks to RCC, there is no charge to attend this focused meeting. The session will conclude by 10:30 am. Interested parties can RSVP by visiting www.soredi.org/events and registering for the April 20 RCC Breakfast.
Generous sponsorships from People's Bank of Commerce, Southern Oregon University, the City of Ashland, Oregon Institute of Technology, Rogue Community College and Neuman Hotel Group make the LAUNCH & Tech Symposium possible.
Tickets for the April 19 LAUNCH & Tech Symposium are available at www.soredi.org/events. Prices are $75 for members of SOREDI, $100 for non-members. Your ticket price includes a light breakfast, mid-morning refreshments and a plated lunch. Please bring your team and be prepared to participate. Doors open at 8:00 am at Ashland Hills Hotel & Suites in Ashland, OR.  The program will conclude by 3:00 pm. This event will replace SOREDI's monthly LAUNCH|Talk for the month of April.
About SOREDI: SOREDI is a private, membership-based, non-profit organization, governed by a board of directors. Its eight-person staff is charged with local business expansion and new business recruitment efforts, financial assistance to start-up companies through its business loan fund, and management of Enterprise Zones in Jackson and Josephine Counties. The agency was formed as a regional economic development agency in 1987. Learn more at https://soredi.org.
Click Here to Download the PDF