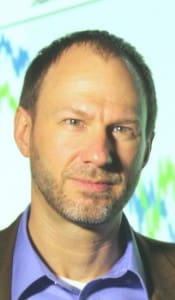 Tim Duy, Ph.D. will join Jim Sorensen in speaking at the SOREDI Business Conference which is set for January 28, 2016 at the Inn at the Commons. This will be the 13th Annual Southern Oregon Business Conference and will take place from 1:30-5:00 pm. Duy's fourth appearance is made possible by KeyBank, presenting sponsor of the Annual SOREDI event.
Tim Duy, Ph.D. Adjunct Professor, Director, Oregon Economic Forum, Dept. of Economics, University of Oregon will provide a lucid and enjoyable update on the quarterly Regional Economic Index for the State of Oregon and, specifically, our Southern Oregon Region.
Jim Sorensen a master facilitator and sought after public speaker will provide the keynote for SOREDI's Business Conference this year.
In keeping with tradition, the conference will include a panel featuring prominent business community members.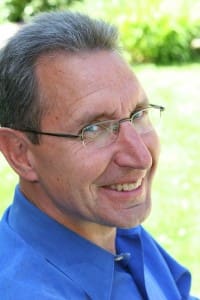 "This conference routinely sells out and this year promises to be no exception," said Renae Dixon, KeyBank spokesperson and business services specialist. "SOREDI'S Business Conference level-sets our understanding of the economic forces driving business in Southern Oregon and delivers a high-level return on our investment as presenting sponsor year after year."
Registration is currently available at www.SOREDI.org/events.  The cost to attend is $45.00 for SOREDI members and $55.00 for non-members.
About Tim Duy, Ph.D.: Professor Duy received his B.A. in Economics in 1991 from the University of Puget Sound, and his M.S. and Ph.D. in Economics in 1998 from the University of Oregon. Following graduate school, Tim worked in Washington, D.C. for the United States Department of Treasury as an economist in the International Affairs division and later with the G7 Group, a political and economic consultancy for clients in the financial industry. In the latter position, he was responsible for monitoring the activities of the Federal Reserve and currency markets. Tim returned to the University of Oregon in 2002. He is the Senior Director of the Oregon Economic Forum and the author of the University of Oregon Statewide Economic Indicators. Tim has been published in the Journal of Economics and Business and is currently a member of the Oregon Governor's Council of Economic Advisors and the State Debt Policy Advisory Commission.
About Jim Sorensen: Jim has designed and facilitated workshops and keynote presentations for more than 30 years.  His audiences range from seasoned CEOs to new hires.  His clients include Fortune 100 corporations, government agencies, healthcare institutions, foundations, public schools, colleges, the armed forces and public seminars.  He has a unique ability to take complex information and deliver it in a way that is easy to understand and easy to apply to everyday situations.
About SOREDI: SOREDI is a private, membership-based, non-profit organization, governed by a board of directors. Its staff is charged with local business expansion and new business recruitment efforts, financial assistance to start-up companies through its business loan fund, and management of Enterprise Zones in Jackson and Josephine Counties. The agency was formed as a regional economic development agency in 1987. Learn more at https://soredi.org.
###