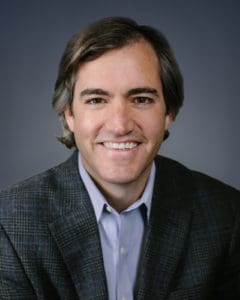 (Medford, OR) – The Chamber of Medford & Jackson County has selected Eli Matthews, IOM, as their new President & CEO.
"I am thrilled to help lead The Chamber and be a strong advocate for our business community," Matthews said.
Prior to this new appointment, Matthews served as Senior Vice President of Travel Medford.
During his tenure with Travel Medford, Matthews was instrumental in helping create and execute the Travel Medford strategic plan. Some of the goals in the plan were the creation of the Travel Medford Tourism Council, and deploying a new brand in partnership with the City of Medford. This included a new Medford logo and slogan — "Heart of the Rogue." Travel Medford also opened the new Information Desk at the airport this past year.
Additionally, The Chamber and Travel Medford helped lead the efforts which resulted in the approval of the Rogue Credit Union Community Complex.
"Much of our success has been because of our relationships with our stakeholders and partners," said Matthews.
In his new role, Matthews is ready to guide the organization through whatever the future holds. "My goal is not just to survive, but ensure that we thrive as an organization and a community."
The Chamber has been working on Hicks' succession plan for some time, culminating in the Board's unanimous decision to hire Matthews as his successor.
Hicks added, "I have every confidence that we already have the experienced and capable individual, in Eli, necessary to lead The Chamber in its role as one of the leading business development organizations in Oregon. I look forward to our Chamber accomplishing even greater things in the days ahead."
Matthews recently celebrated his eighth anniversary with The Chamber and Travel Medford. As a fourth generation Southern Oregonian, Eli and his wife, Kelly, share a deep love of the Rogue Valley, enjoying the many outdoor adventures it offers.
Matthews also served 4.5 years as a Medford City Councilor. He has a Bachelor of Arts from Wheaton College and a Master's from George Fox University. He is a graduate of both WACE Academy and the Chamber Institute.