The latest in JPR's business podcast The Ground Floor talks to Eric Hansen the founder of True North Solar about how the business has grown in Ashland over the last 10 years.  Listen here.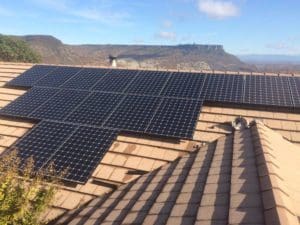 —
Will there come a day when all of our electricity truly comes from renewable sources?  If so, Eric Hansen plans to be ready.
He is the founder of True South Solar, which installs photovoltaic panels all over the Rogue Valley.  The business has grown since Hansen and Shawn Schreiner started the company not quite ten years ago.
It is the focus of our business segment, The Ground Floor, this month.
Eric Hansen talks about that ground floor and what it has taken to build up from it.