SOREDI A&E Grapevine Offers Businesses Learning Opportunities to Expand and Grow Sales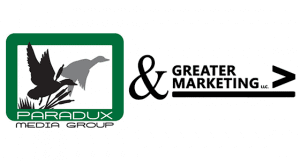 Medford, Ore. – September 11, 2015:  – Some businesses in Southern Oregon already export their goods and services internationally.  But that isn't the case for everyone.  SOREDI is hoping to change that.  Next Wednesday, September 16 from 5 to 7 pm, at Dancin Vineyards, in Medford, SOREDI will host an evening of opportunity and learning for business owners and leaders at its A&E Grapevine.
Many businesses struggle with the best way to market and brand their companies.  Hear from two expert speakers, Best-selling book author and COO of Paradux Media Group, Tisha Oehmen and Greater Marketing Founder, Alex Poythress, about the core of what marketing really is, and how other services play a part in the larger picture. Learn the simple method that smart businesses are using to quickly and affordably build their marketing war chest to meet their goals and reach their customers everywhere.  Plus, you'll learn how to work smarter by knowing which ideas to use, which information to ignore, and how to make sure your business stays true to your vision now and in the future.
Entrepreneurs, venture capital, businesses, and the community are invited to attend this event.
A&E Grapevine events, allow SOREDI to provide direct assistance to entrepreneurs – to help businesses launch, relocate, and prosper in Southern Oregon.
Entrepreneurs are invited to attend for $5; all other guests are $20. A complimentary drink ticket and appetizers are included. Registration is available online at https://www.soredi.org/joinandregister/asp.
About SOREDI: SOREDI is a private, membership based, non-profit organization, governed by a 23-member board of directors. Its six-person staff is charged with local business expansion and new business recruitment efforts, financial assistance to start-up companies through its business loan fund, and management of Enterprise Zones in Jackson and Josephine Counties. The agency was formed as a regional economic development agency in 1987. Learn more at https://www.soredi.org.