Tuesday, March 14, beginning at 5:30 pm, LAUNCH Ashland will offer a PubTalk for area start-ups at the Ashland Springs Hotel Ballroom. The program will feature Shallan Ramsey, founder of MaskIT. Appetizers and coffee/tea will be provided at the event. Beer and wine is offered for purchase. PubTalks are free to attend. Register at https://soredi.org/events
Ashland resident Shallan Ramsey, had a profound epiphany late in 2012, that led to the creation of the MaskIT pouch and the beginning of her entrepreneurial journey. As the mother of teenage daughters, Ramsey realized there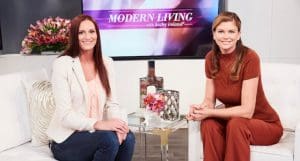 has never been an easy, discreet, sanitary way to dispose of feminine hygiene items. Ramsey created a practical solution that not only fills this obvious gap in the marketplace, but is beginning to revolutionize the daily lives of women. MaskIT products were introduced in 2014 and gained national retail distribution just one year post launch. Ramsey was named to Axial's Growth 100 in 2016, a list of the best and brightest middle market CEOs across industry. Click here to check out Axial's Growth 100 List. Ramsey has also been featured on Modern Living with Kathy Ireland.
The Southern Oregon Angel Investors, facilitated by SOREDI, were an integral part of the process, allowing Ramsey to move MaskIT to the next level. Come to the March 14 LAUNCH Ashland PubTalk to hear about MaskIT's evolution from concept to distribution. Ramsey will her opportunities, challenges and funding milestones.
MaskIT products can now be found at select retailers and online at Walgreens.com, REI.com, walmart.com and Amazon.com. The MaskIt pouch offers the first practical, sanitary, discreet and earth friendly method of disposal for used feminie hygiene items. Ramsey's company is moving into universities and other public restrooms where they can be found in dispensers.
About SOREDI: SOREDI is a private, membership-based, non-profit organization, governed by a board of directors. Its seven-person staff is charged with local business expansion and new business recruitment efforts, financial assistance to start-up companies through its business loan fund, and management of Enterprise Zones in Jackson and Josephine Counties. The agency was formed as a regional economic development agency in 1987. Learn more at www.soredi.org.